More About Me
I If you have made it this far, then I guess you want to read more.
Family
I am the happy father of two boys and the spouse of an amazing women. We love spending time toghether as a family. Our family trips consist of traveling to the Florida Keys as well as visiting other cities here and abroad. Our family is a tight unit and we enjoy each others company.

My Family Pics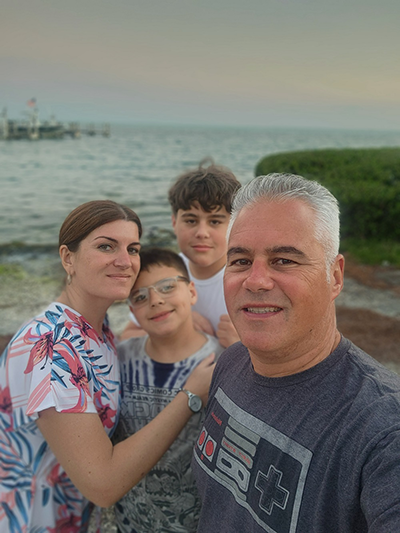 Me, wify, Fabi & Danny.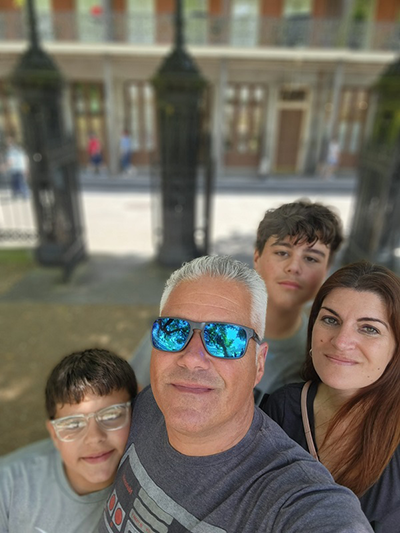 Our family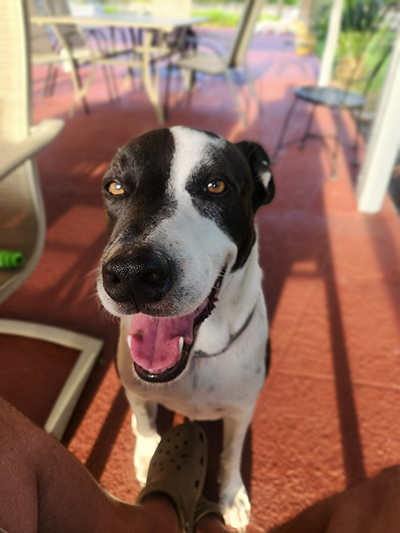 My dog Spotty Pipens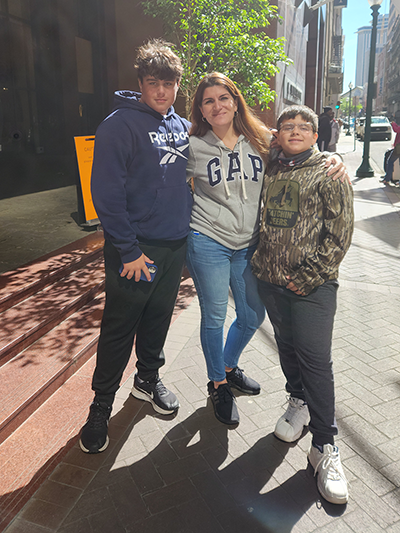 Fabi, Wify, & Danny
Interests
In addition to traveling with my family, I also enjoy fishing and boating. This is especially true when we travel to the Florida Keys. I also enjoy listening to music of all types. Finally, spending time with Spotty Pipens is another interest (my dog). He enjoys chasing balls, and swimming in the pool.
These are just some of the highlights of my past and if you really want to read more about my skill sets and what I have done in the past, go to see my resume.
Please note that many of the links on my old archived site, might not be working anymore.
My Archived Site
Click Here to Visit The Site.
Today
While I still pocess that technology drive and background knowledge, today my skill set involves being a technology educator. South Plantation High School, which is located in Plantation not far from my house, and my high school alma mater is where I currently teach. I have been teaching there for about four and half years. I am a technology teacher. Today, my classes only deal with HTML & CSS. However, in the past I have taught Photoshop, InDesign, Illustrator, and Dreamweaver. I have also taught Word, Excel, Outlook, and even Powerpoint. While I enjoy teaching many of these previously mentioned applications, my passion lies with HTML, CSS, Javascript and basically anything web development. I will not bore you with details of my passing rates and the level of students that I teach. For that, again you can look at my resume.
However, with that being said, I love teaching technology at all student levels.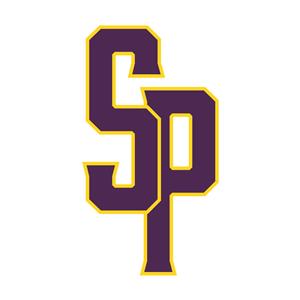 In the Past
Prior to South Plantation high school, I was at Boyd Anderson High for a total of four years. I also taught similar disciplines at Boyd with similar results of levels of Industry Certifications. This pretty much sums up my past educational experience and current work experience.
A Previous Life
Once upon a time, I worked as a Web Developer in private industry; this was prior to becoming an educator. Some of my work included but was not limited to building websites, developing new code for sites, as well as maintaining code for older sites. Managing and adiministering multiple MYSQL databases. Integrating systems via their APIs. Providing technical support on as needed basis to all company employees. Working on propriatery CRM systems. Designing and maintaining proprietary PDF document retrieval systems. In my earlier years, I implemented VOIP systems when they initialy came out. I also worked regularly with maintaining Unix, Linux based systems. I also provided assistance in SEO for new site implementation. In earlier years, I provided support with LAN, and WAN implementation.
If you are interested in seeing some of my work, go to my old site to see some of my previous work by clicking here.